Kung Hei Fat Choi! This coming Chinese New Year, discover what your Chinese zodiac signs says about you in terms of how you will be partying this 2016 like a #LegitPartyphile!
RAT (Feb.2,1984-Feb.19,1985, Feb.19,1996-Feb.6,1997, Feb.6,2008-Jan.25,2009)
Being a rat you are sociable, you keep on jumping from one table to another since you like meeting new people. Also, you are very charming that's why they can't resist but to talk to you too.
OX (Feb.20,1985-Feb.8,1986,Feb.7,1997-Jan.27,1998,Jan.26,2009-Feb.13,2010)
As an Ox, you are very steady and you keep your composure all through the night. You make sure that you will be sane all the time at all cost. You are also an observer that keeps an eye on everything.
TIGER (Feb.9,1986-Jan.28,1987,Jan.28,1998-Feb.15,1999,Feb.14,2010-Feb.2,2011)
With that tiger looking eyes, even stone will break for you. Having confidence, getting a number from someone in the club will be easy. With your enthusiasm, there will not be a single boring night ever. You are too charismatic. When you dance, people around you will be dancing too.
RABBIT (Jan.29,1987-Feb.16,1988,Feb.16,1999-Feb.4,2000,Feb.3,2011-Jan.22,2012)
Boys/girls cant take off their eyes of you because you are just too cute and your eyes are like cherries that's why you always get the best access to the hottest events out of all the Chinese zodiac signs. And of course, with the help of guest listing thru the Partyphile app, you sure can get your friends in the club too!
DRAGON (Feb.17,1988-Feb.5,1989,Feb.5,2000-Jan.23,2001,Jan.23,2012-Feb.9,2013)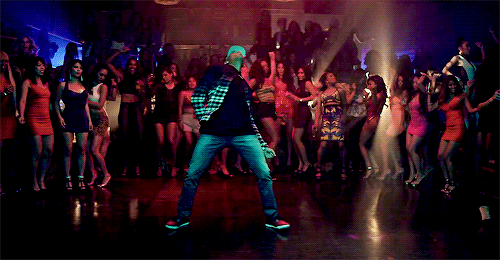 Dang, you are always on fire! It's something about the way you move that always make you the apple of the eye. Your sizzling hot dance moves are on point! You sure are slayin' the dance floor and your friends can't keep up anymore. Why don't you show them how to be a swagger like you? Perhaps, make them do the Dab? LOL
SNAKE (Feb.6,1989-Jan.26,1990,Jan.24,2001-Feb.11,2002, Feb.10,2013-Jan.30,2014)
You party too hard you eating up the crowd. You are the clingiest! You just keep holding on to everybody when you're drunk. Be careful, some people might be iffy about you being touchy. But don't let this change your mood, just go with the flow!
HORSE (Jan.27,1990-Feb.14,1991,Feb.12,2002-Jan.31,2003,Jan.31,2014-Feb.18,2015)
You are just so adventurous! Trying different drinks & new alcoholic games is your thing. Throwing up is never your mantra or maybe it is? You tell us! You like booking tables thru the Partyphile App since you don't like the hassle of doing it on the spot. 😉
SHEEP (Feb.15,1991-Feb.3,1992,Feb.1,2003-Jan.21,2004,Feb.19,2015-Feb.7,2016)
You have a good taste in terms of which club to party, booze to choose and who you will be kissing and going home with at the end of the night yet you are so calm so you work like a ninja to keep your sweet image. Sneaky like a Breezy!
MONKEY (Feb.4,1992-Jan.22,1993,Jan.22,2004-Feb.8,2005,Feb.8,2016-Jan.27,2017)
Boy, you're just the wittiest and your energy is never-ending especially during raves. You keep on cracking random jokes and remain hyper til dawn! And here's the best part, you are a lucky one since it's the Year of the Red Monkey! No one can ever take you down from your winning streak whether it be in Partyphile's Weekly #LegitPartyphile promo or free passes to music festivals!
ROOSTER (Feb.5,1981-Jan.24,1982,Jan.23,1993-Feb.9,1994,Feb.9,2005-Jan.28,2006,Jan.28,2017-Feb.15,2018)
Being diverse, you attract people around you with that characteristic. You're always singing on top of your lungs, dancing to awesome beats and keeping up the good vibes! PLUR runs through your veins & your heartbeat screams EDM!
DOG (Jan.25,1982-Feb.12,1983,Feb.10,1994-Jan.30,1995,Jan.29,2006-Feb.17,2007,Feb.16,2018-Feb.4,2019)
Man's best friend. With that said, you have a harmonious relationship with your Rave Fam! They love the fact that you are always there for them giving them light shows or simply buying water for them when they're thirsty coz of raving! You're so lively, you talk right and never barked on the wrong tree. LOL!
PIG (Feb.13,1983-Feb.1,1984,Jan.31,1995-Feb.18,1996,Feb.18,2007-Feb.6,2008,Feb.5,2019-Jan.24,2020)
Besides from eating all the Pica-pica available on the table, you always wanna sit on the couch after finishing all that and you always leave the club bloated. But above all that, you too are so fun to be with and crazy,wild AF! You are game and up for anything. Sounds like a #LegitPartyphile to us!
So Partyphiles, did your Chinese zodiac sign match your true self? This coming Chinese New Year be merry, go out & embody what you have just read!