Ready your swimwear, sunscreen, and tents because Volga Events is inviting you to the first ever Lakawon Beachfest 2016 this coming March 19, 2016! Anyone up for beach and chill?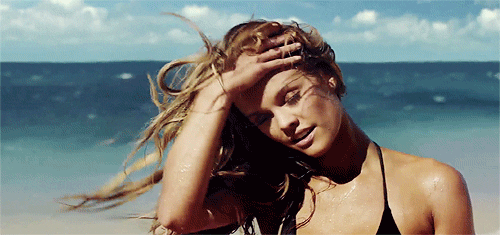 Summer is quickly approaching, and for us #LegitPartyphiles there's nothing better than kicking back on a stunning sandy beach with a bunch of friends, taking in the beautiful scenery and partying the night away! Here's what you can expect in Lakawon's first ever beach fest!
1. White sand and crystal clear blue waters
Located North of Bacolod in Cadiz City, this island is definitely a place to behold with its shoreline lined with white sand and crystal clear blue waters. Away from the bustling cities, Lakawon Island is a place where you can relax and unwind.
2. Water and sand sports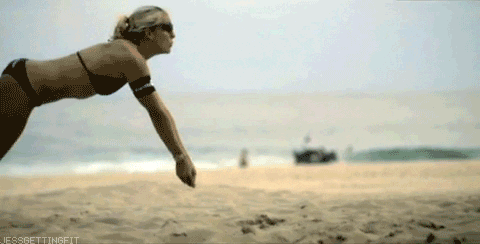 Beach volleyball, jet skiing, beach football, frisbee and a lot more fun! You won't get bored because there won't be any slack time when you're at the beach.
3. Get to meet your favorite beach belles on court from Beach Volleyball Republic!
Hot ladies playing volleyball… what more could you ask for?
4. Beach camping
There are cottages available, but isn't it better to feel one with nature? Pitch your tents at the shoreline and watch as the sun sets in the beautiful horizon with your squad and some ice cold beer to keep you chill and satisfied.
5. Floating bar
Feel the waves while you drink the night away. It's a freaking bar in the middle of the ocean! Count us in!
6. Hottest DJs from the Metro!
These DJs are set to hype up any crowd with their sickest beats and sounds! Marc Marasigan, Kat De Jesus and Inno Naguit will be headlining this epic event! With them are Miguel Rojas, Ken Madalag, Kiko Ramos, Hans Samson, Mark Mira and Aileen Gonzales and also Pao Mijares and Slywalker as MCs for the night.

7. Buy tickets hassle-free!
You don't have to leave the safety of your house to buy your tickets. With the Partyphile App, you will only need your Credit/Debit card or Paypal account and you're good to go! Isn't that awesome? Plus the tickets are only P800 so you better buy them now while there are still some left!
8. Chance to get in for FREE
You know we always got your back. Just follow the easy steps below! 😉
1. Download Partyphile
iOS: http://goo.gl/W5QM1J
Android: http://goo.gl/139iIh
2. Rate & Review Partyphile in the App Store or Google Play (Make it good!)
3. Screenshot your PARTY ID & photo comment it on our Lakawon Beach Festival Facebook post with the hashtag #PartyphileLakawon
Easy right? Now that you know what to expect, we can't wait to see you there! Come with us and let's all beach and chill at Lakawon Beachfest!