Time to get TURNT! Here's a short list we've compiled for all you party-goers hungry for some revelry!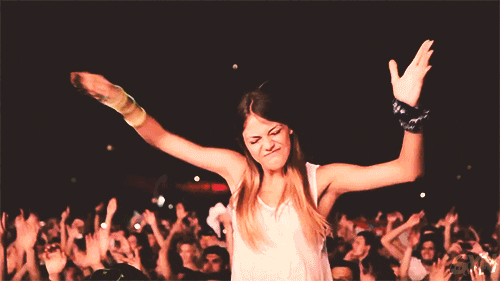 WEDNESDAY (July 27, 2016)
Game On at The Palace Pool Club

Bring your A Game on tonight as we battle for the #GameOn champion! Get a chance to bring home the glorious trophy and win bottles on your next visit! Enjoy Happy Hour on your favorite bottles until 12 MN!
Girls Just Wanna Have Fun at Valkyrie at The Palace
Girls Just Wanna Have Fun gets a make over this week with #IDC! Bring your university ID and have a night to remember without a care in the world just for one night! Be young, wild and free! Ask your favorite server about the college student open bar, complimentary drink for ladies, and Php 100 shots! DJs Funk Avy and Mars Miranda will be playing your favorite tracks all night long too.
THURSDAY (July 28, 2016)
And Then Some at Revel at The Palace
#ComeGetSome And Then Some at Revel on a Thursday night! Listen to the hottest hip hop beats only by the best DJs in the Metro. So dress up, show up and party it up with your friends and come join in on the fun!
FRIDAY (July 29, 2016)
Give it up for UBERJAK'D — A Dim Mak-Mixmash-DJ with a Ministry of Sound touch from down under and is now spreading his uber-style worldwide to hit the decks with us on a Friday! Cap off another month with madness by DJ David Ardiente & Xfactorremix. You would not want to let this one pass, trust us!
GET ON THE GUEST LIST FOR FREE!
All these clubs usually have strict door policies. Wanna get in the guest list without any hassle? Just look for the events you want to go to in the Partyphile App then click JOIN to guestlist. Wait for the approval and you're good to go! Don't forget to bring your Valid IDs! Enjoy the week, Partyphiles! Cheers!
SATURDAY (July 30, 2016)
The excitement arises tenfold! Apollo x Manila 4 is back with a stellar lineup. Come and party with us on July 30, 2016 at URBN QC and have the most diverse electronic music experience yet! Get ready for the music of Alvita and Matt Nashtogether with local powerhouse Deuce Manila, MECHA, Franco Zarate, D.b. Tembrevilla, Borhuh with MC Jams Jamolague! Plus the newest addition to the lineup Joachim Giacobbe from Cebu!
Doors open at 8PM. No minors allowed. All ticket buyers will get one (1) free drink. And guess what? We have a special surprise for all you Partyphiles!
Yes you read that right! Exclusive for Partyphile App users only, we're having a promo of BUY 1 TAKE 1 for Apollo x Manila 4 ticket buyers! Better hurry and buy yours now because this promo is limited to 10 ticket buyers only! Buy your ticket for P500 and get another 1 for your friend for FREE! Hurry and buy yours now!